Dental Implants in Houston, TX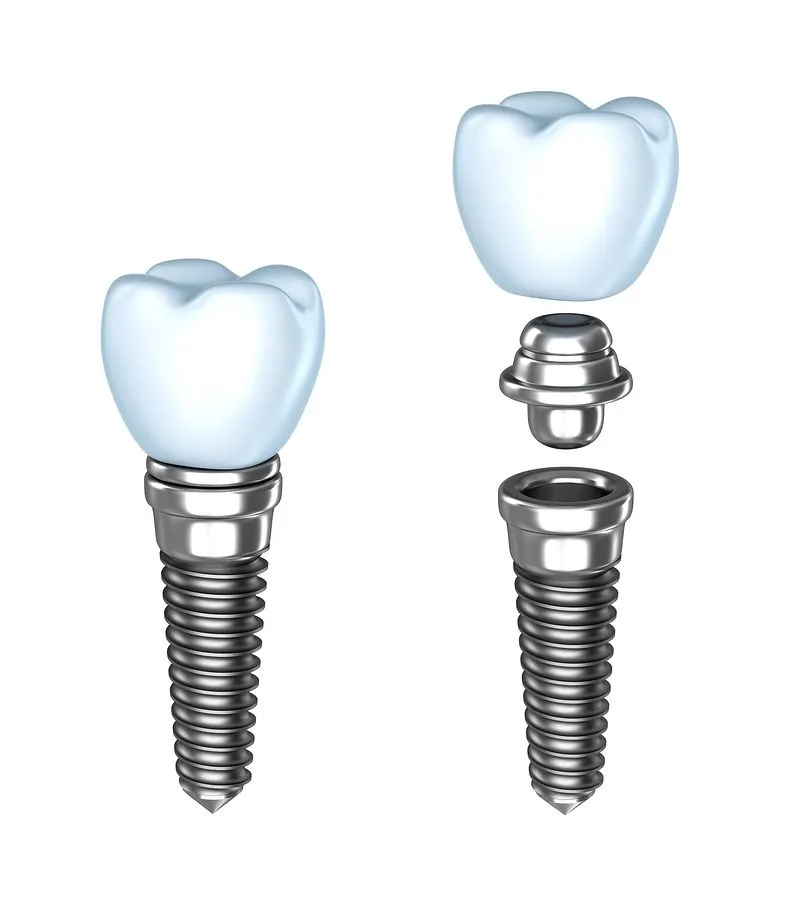 Dental implants are considered by most dentists to be the longest lasting, most durable, and most attractive replacements for missing teeth. The American Academy of Implant Dentistry has stated that implants are the "next best thing to healthy, natural teeth." Rooted in your jaw, implants are unlikely to need replacement in your lifetime!
What is a dental implant?
Dental implants replace a missing tooth and its root, permanently anchoring into the jawbone underneath your gap to integrate into your smile. Their design and permanence set them apart from traditional tooth replacement options like bridges or dentures. An implant has three main parts: a fixture, an abutment, and a prosthetic. Your dentist implants the fixture directly into the jawbone, allowing the bone to grow around the fixture as the implant site heals to hold it in place. The prosthetic is made from porcelain and looks like a natural tooth. It fits over the fixture to replace the missing tooth. The abutment holds these two parts together and allows your dentist to remove or replace the prosthetic if need be.
What are the advantages of implants?
Dental implants offer several benefits that other replacement options don't, including:
No Jawbone Loss: Your teeth roots constantly stimulate your jawbone and keep it strong. When you lose a tooth, the bone underneath begins to recede. Since dental implants take the place of your roots, you don't have to worry about jawbone loss.

Better Chewing: Because dentures rest on top of your gums, they don't offer the biting power that implants do. If you choose dentures to replace lost teeth, you may not be able to eat certain hard foods. Eating isn't a problem with dental implants.

Easy Care: You'll care for your implants the same way you do your natural teeth. Regular brushing and flossing around the implant is essential to prevent an infection that can threaten the health of your dental implant. Luckily, infections are rare if you practice good oral hygiene.
If you want to achieve excellent oral health, renewed confidence, and a perfect smile, call Today's Dental at (281) 580-0770 today to see if dental implants are right for you! The smile you always wanted could be just one phone call away!